What are the lifetime benefits of orthodontic treatment?
After completing your orthodontic treatment, you'll not only achieve the straight smile you've always desired, but you'll also enjoy numerous lifelong benefits. By aligning your teeth and jaws to their optimal positions, you may significantly reduce the risk of experiencing severe tooth wear. Moreover, the newfound alignment will enable you to clean your teeth more effectively and may reduce the chances of tooth decay.
What are the treatment options offered at Peak Orthodontics?
At Peak Orthodontics, we are excited to offer our patients Invisalign, traditional braces, ceramic braces, and early intervention appliances. Dr Perry is also one of the most experienced Invisalign providers in Christchurch having achieved the Platinum Provider status in 2022.
How much does treatment cost?
All cases are unique and because of this, there is no standard price for treatment. Orthodontic treatment can range between around $4500 to $9900 depending on several factors which include complexity of your case, age, treatment time and the amount of tooth movement required. At Peak Orthodontics, we offer our patients interest free payment plans tailored to suit their lifestyle and budget, we ask for an initial deposit of $1500 minimum then monthly repayments can be made from then on (the bigger the deposit, the lower your monthly repayments). We also offer 10% off the cost of treatment if you elect to pay for your orthodontic treatment upfront and 5% off treatment for immediate family members if you already have a family member in treatment at Peak Orthodontics.
Is there parking available at Peak Orthodontics?
   Yes, free on-site parking is available at our practice for your convenience.
What will happen during my orthodontic consultation appointment?
Your consultation appointment at Peak Orthodontics will start with us taking photographs and X-rays of your teeth and jaws. Once we have these collated, Dr Perry will conduct a comprehensive examination of your teeth and jaws recording measurements and his findings. Once this information has been gathered, you will be informed of the results from all information gathered and Dr Perry will show and discuss with you your orthodontic options. All findings and options will be discussed with you in detail and we encourage you to ask questions. Once you have selected the treatment option that best suits your lifestyle, we can arrange payment and appointment options for you.
How long does orthodontic treatment take?
Orthodontic treatment varies depending on your specific concerns and needs. Commonly, orthodontic treatment can last anywhere from 6 months to 2 years. More straight forward orthodontic cases tend to have less treatment time whereas more complex cases may require longer treatment. When you see Dr Perry for your consultation, he will be able to give you a timeframe for your orthodontic treatment plan.
How often do I need to visit my Orthodontist?
Typically, you would generally need to visit your Orthodontist every 6-8 weeks. Additionally, Peak Orthodontics provide patients with an app called Dental Monitoring which can be accessed from your smart phone. This app works by uploading pictures of your teeth weekly for Dr Perry to review alongside the artificial intelligence built into the application itself. You will then be informed through the app by Peak Orthodontics if you need to come in for an appointment or if you are ready to move to your next aligner. This app allows you to contact Dr Perry anytime right from your smartphone. Patients love this technology as this means less visits to the practice and increased communication.
How do braces move teeth?
Braces work by applying continuous gentle pressure to specific points of each tooth to promote movement into correct alignment. Brackets are bonded to each tooth in specific locations, a wire is then placed into the brackets and held in place by special gates on the brackets. With continuous pressure on each tooth in the correct locations, teeth start to move into perfect alignment. Throughout your treatment, Dr Perry may move the position of the brackets and change the wire size to ensure the best result is achieved at the end of treatment.
Is orthodontic treatment painful?
Many people associate pain with having orthodontic treatment, we find that this is a common misconception. Patients normally experience short term mild discomfort at the start of treatment or when a wire/aligner change is made but it can be easily managed with over the counter pain relief such as paracetamol.
What are orthodontic elastic bands and what are they used for?
Elastic bands or rubber bands in orthodontics are small bands made from a stretchable elastic material. Orthodontic elastic bands are typically used in treatment to improve alignment of the teeth and jaws and correct bite concerns.
Do I still need to attend my check up appointments with my dentist during treatment?
While you're navigating your orthodontic journey with braces, you might be wondering if it's necessary to continue seeing your general dentist. The answer is YES! Regular visits to your dentist play a crucial role in maintaining oral health during orthodontic treatment. Braces create additional spaces where food particles and bacteria can accumulate, leading to plaque and tartar buildup. Professional dental cleanings help eliminate plaque and tartar, reducing the risk of cavities. Even if you're undergoing clear aligner treatment, don't neglect dental check-ups and cleanings to ensure optimal oral health.
Can I still play sports if I have braces?
Playing sports (especially team/contact sports) always poses a risk for dental injury regardless of if you have braces or not. We inform our patients that they can definitely play sports during their orthodontic treatment as long as they wear an orthodontic mouthguard to protect the teeth (just as you would wear a mouthguard without braces).
What foods should you avoid while wearing braces?
Sticky, chewy and hard foods can break orthodontic appliances. We advise to keep clear of these types of foods to avoid breaking your braces as this can potentially prolong your treatment time.
How often do I need to change my Invisalign aligners?
Aligners are generally changed every week. Dr Perry will advise you as to when you need to change yours. With the help of Dental Monitoring, Dr Perry will be able to advise you if the amount of time between changing aligners needs to be adjusted.
When my treatment is finished, how do you remove my braces?
Removing braces is quite quick, we use a specific instrument to hold each bracket. Whilst holding the bracket, we softly squeeze the bracket which makes it gently come away from each tooth. This process is painless although you may hear popping sounds as each bracket is removed which is normal. We will then polish off any leftover adhesive to ensure that your new smile is super shiny.
Why do I need to wear retainers?
Retainers are an essential part of maintaining your new perfect smile. Teeth are known to want to go back to where they originally were. Wearing retainers as instructed by Dr Perry will ensure that the results of your orthodontic treatment will be here to stay. At Peak Orthodontics, we offer what is called the Retainer Club. The Retainer Club is a 5 year membership which is included in all of our treatment plans and offers you the following:
Directly after orthodontic treatment you will receive a set of retainers and if required, a wire will be placed behind your teeth to keep your teeth in their new position.
After 6 months we will re-scan your smile and provide you with new long-term retainers for use over future years. You won't need to wear them all the time, only as prescribed by Dr Perry.
If you lose your retainers or break them, at Peak we are happy to provide our Retainer Club patients with additional retainers at laboratory cost.
Sometimes teeth can move if retainers are not worn as prescribed. Retainer Club members receive 50% off correction treatment on the rare occasion it is required.
We like to think of this as an insurance policy for your perfect smile.
Our Smile Transformations
BEFORE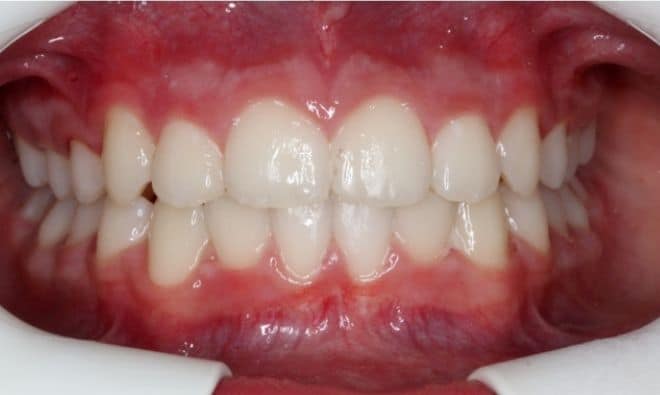 AFTER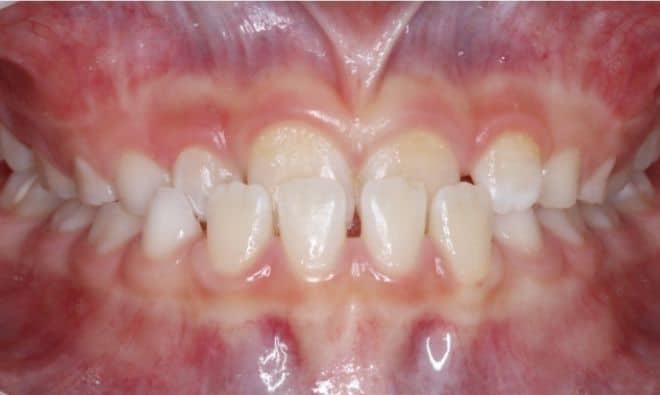 BEFORE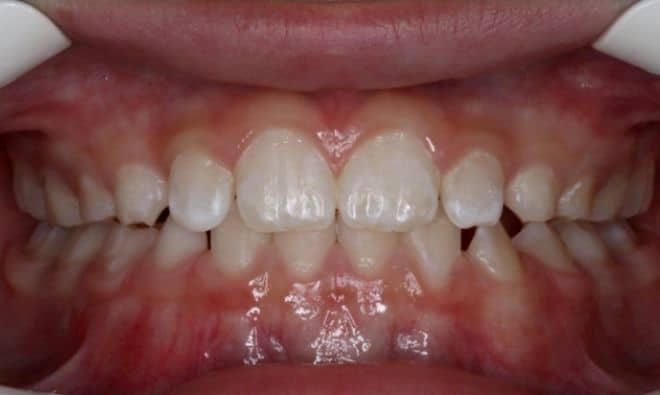 AFTER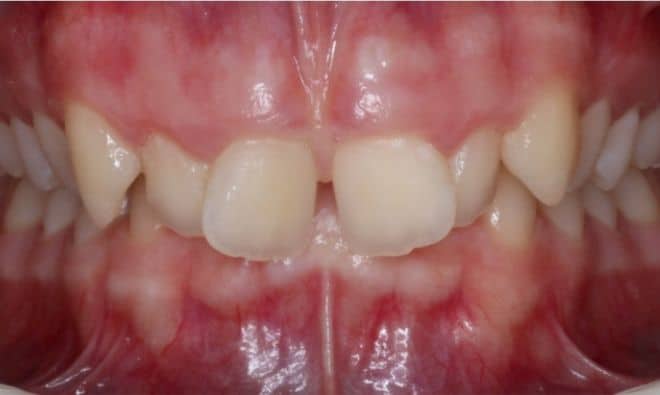 BEFORE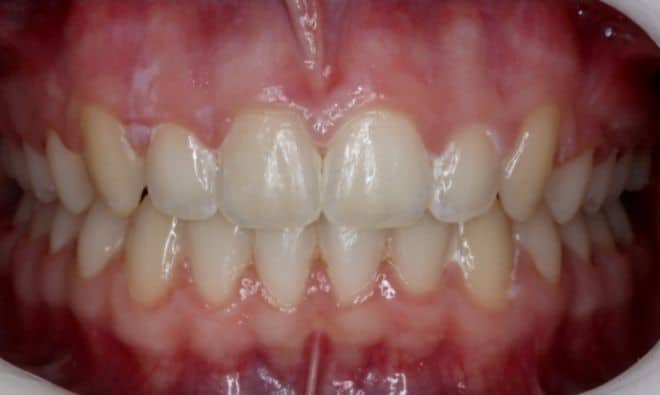 AFTER
Individual results may vary